2017 Airshows

Brunswick, GA B-25s at Urbana, OH B-25 Fly-Over the National Museum of the USAF SC National Guard Air and Ground Expo Dayton, OH Goshen, IN Tarkio, MO Westfield, MA Wings over Waukegan, IL Colorado Springs, CO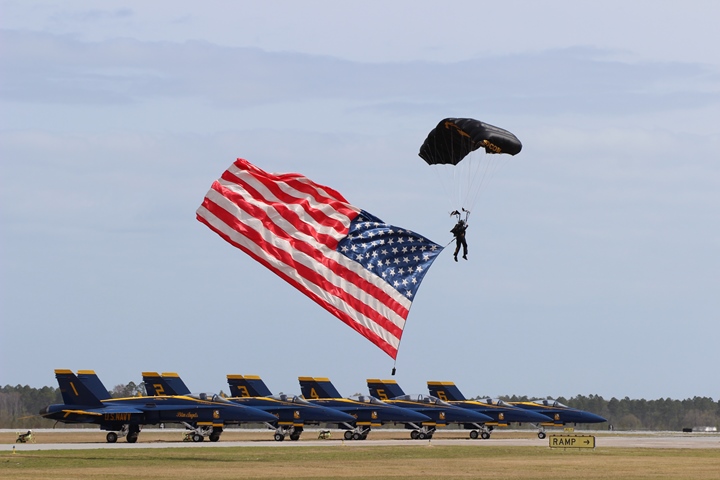 The First Flag Jump of my 2017 Airshow Season as seen at the Wings over the Golden Isles Airshow in Brunswick, GA. Flag jump performed by the USSCOM Para-Commandos.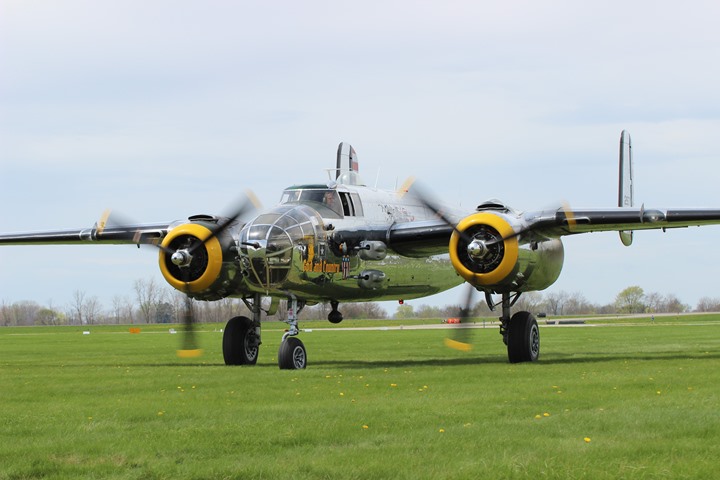 B-25 "God and Country" at Grimes Field in Urbana, OH.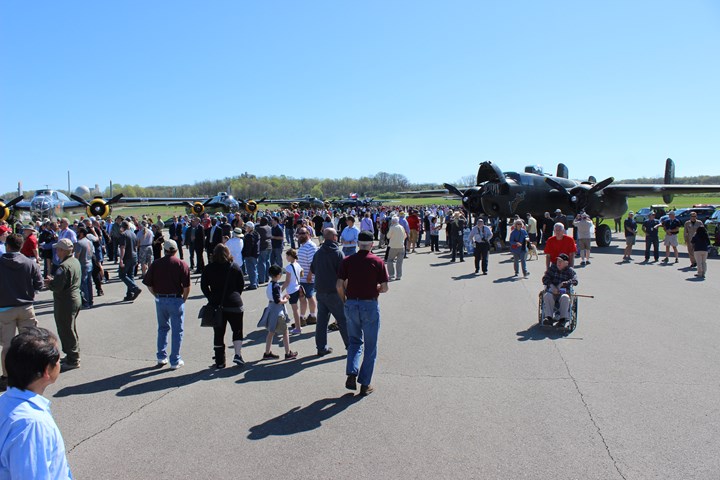 The crowd at the Tuesday morning B-25 display at National Museum of the USAF in Dayton, OH.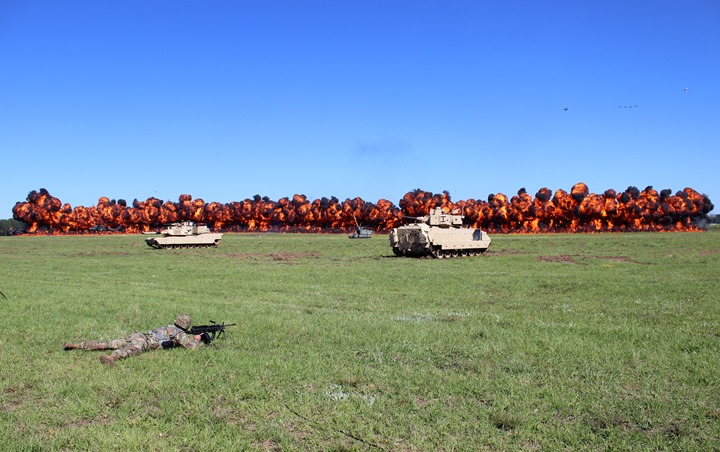 What a way to end two days at the South Carolina Guard Air and Ground Expo!!! A wall of fire at the end of the best combined arms demonstration seen by the author. Many of the SC Guard participants of the combined arms demo are in the photo. In the upper right two F-16s have just passed parallel to the crowd line in front of four F-16 inbound for an airshow finale fly-over. In front of the wall of fire is an AH-64 Apache, M1A1SA Abrams, M103 Paladin, and M2A2SA Bradley. In the foreground is one of the many infantrymen that participated in the combined arms demonstration.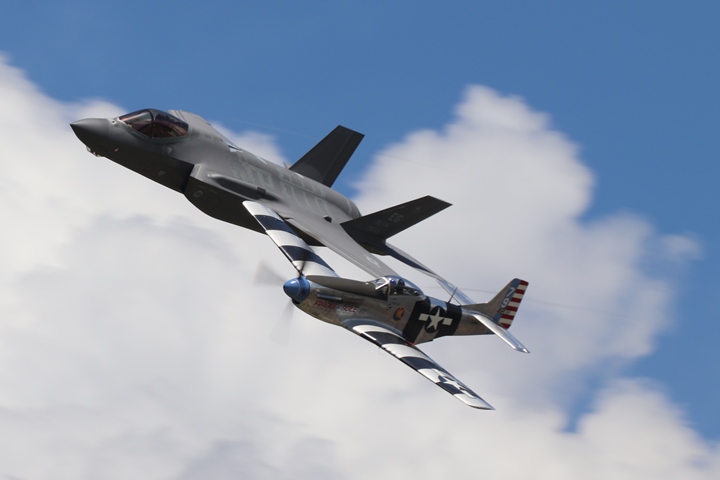 This is my first F-35 Heritage Flight, as seen at the Dayton Airshow.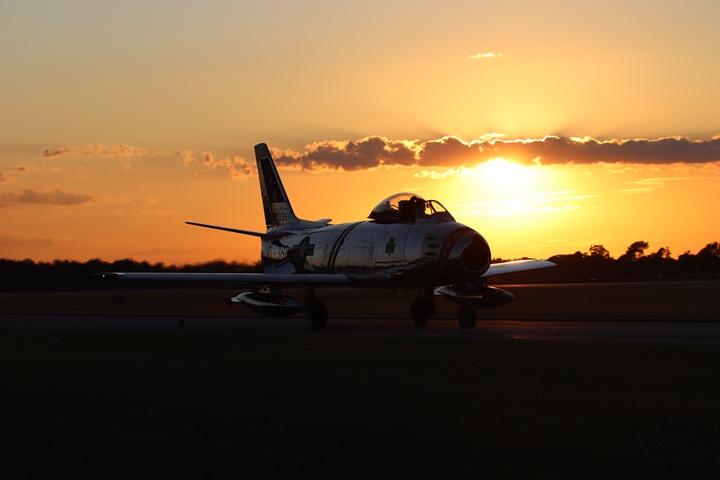 Nine PM at America's Freedom Fest. The F-86 from the Warbird Heritage Foundation taxies back in.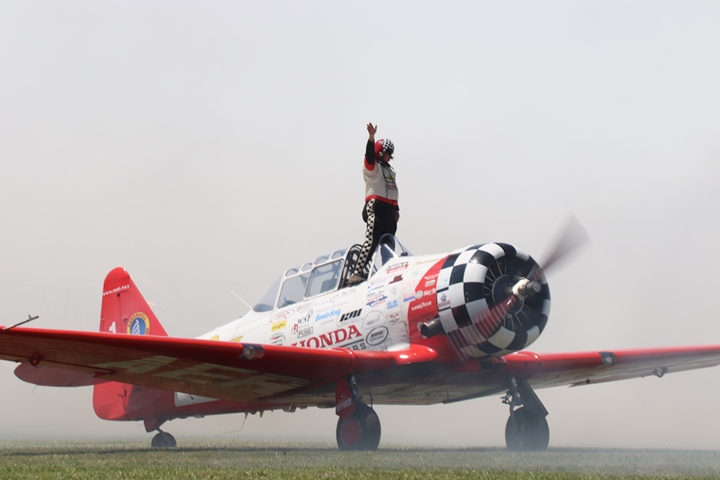 Alan Henley stands up after the team did its end of show "burnout" at the Tarkio, MO Wingnut Flying Circus Airshow.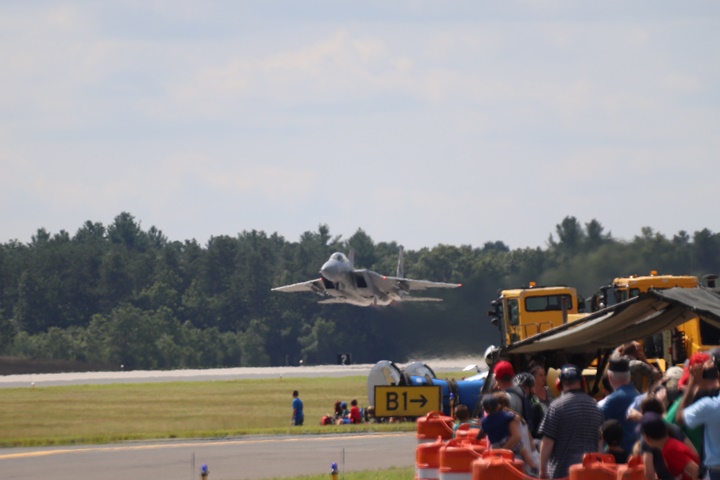 An F-15 from the 104th Fighter Wing takes to the air to open the flying at the Westfield, MA airshow.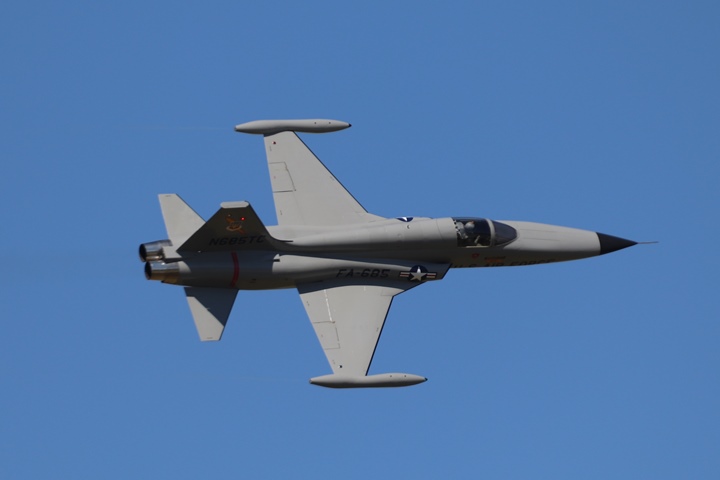 A privately owned Northrop F-5 Freedom Fighter does a fly-by at Wings over Waukegan.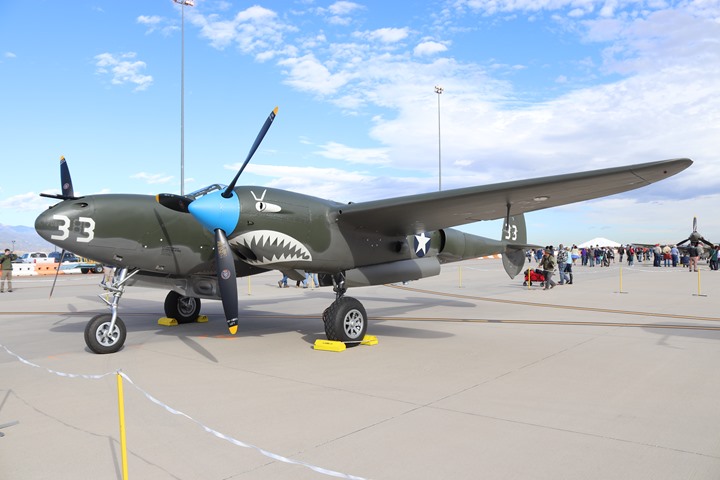 Lockheed P-38F Lighting "White 33" Serial Number 42-12652 on the hot ramp before the 2017 Pikes Peak Regional Airshow in Colorado Springs, CO.