First Flight of P-38F "Glacier Girl"
October 26, 2002
It is a 6.5 hour drive from my house to Middlesboro, KY and on Saturday, October 26th, 2002 I was on the road at 5 AM to be in Middlesboro by noon time. The only flight information I had was that "Glacier Girl" was going to fly sometime after 12 o'clock. Upon arrival at Middlesboro it was overcast with a slight drizzle and visibility was not to minimums. Also Middlesboro is surrounded by mountains. Actually the area was formed with a meteor hit the area and formed a depression in the mountains. So for about 3 and half hours I along with a lot of others stood in a wet field in the drizzle waiting for an old airplane to take off.
Then the weather cleared enough for pilot Steve Hinton to see the tops of the mountains and make the first flight of P-38F Serial Number 41-7630 for the first time 60 years.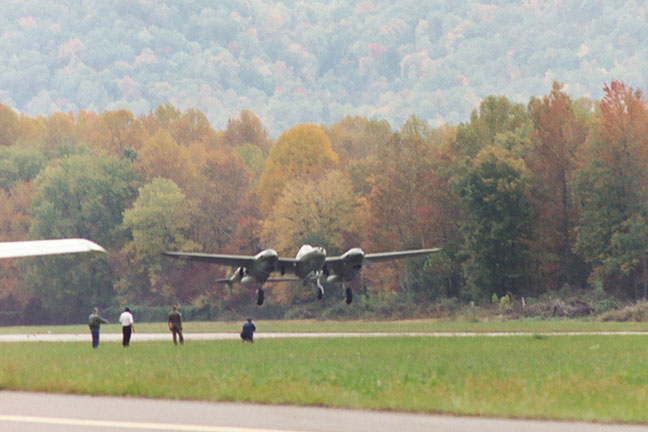 Lift off!!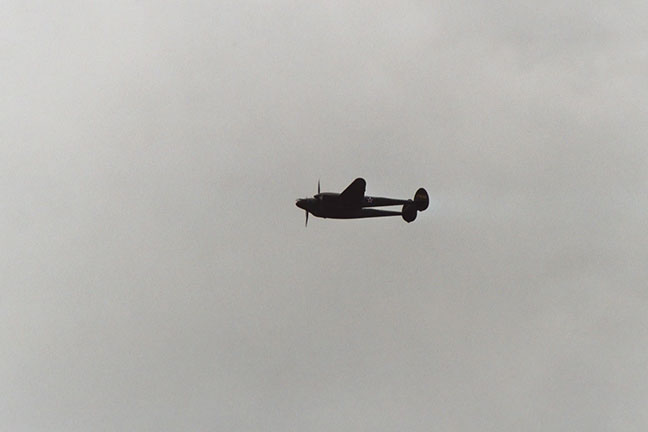 Steve flew several laps around the field checking things out.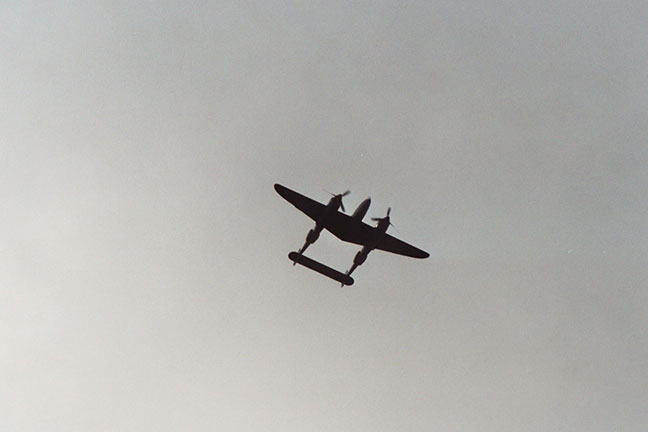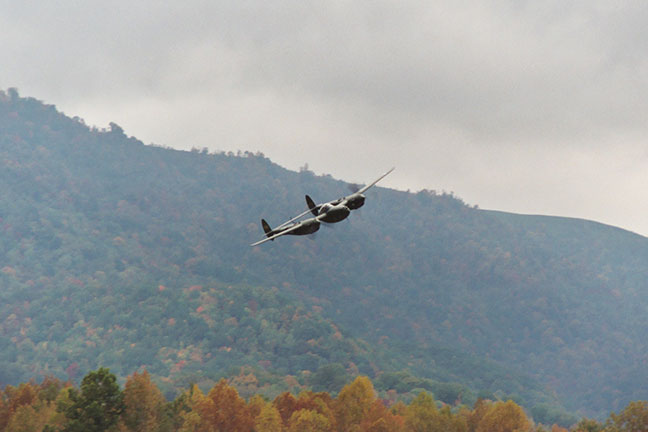 Once he was confident everything was in order he gave us two passes.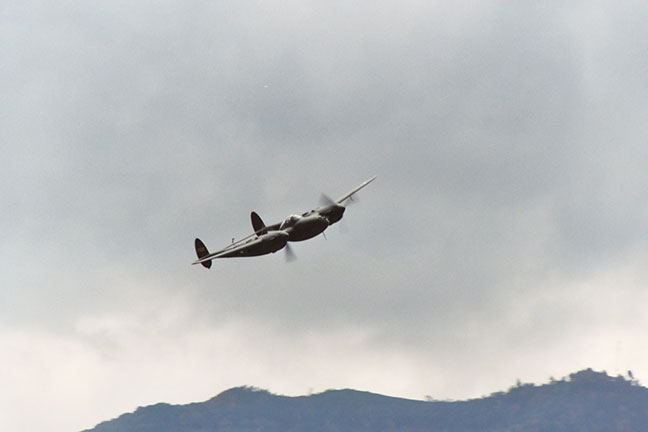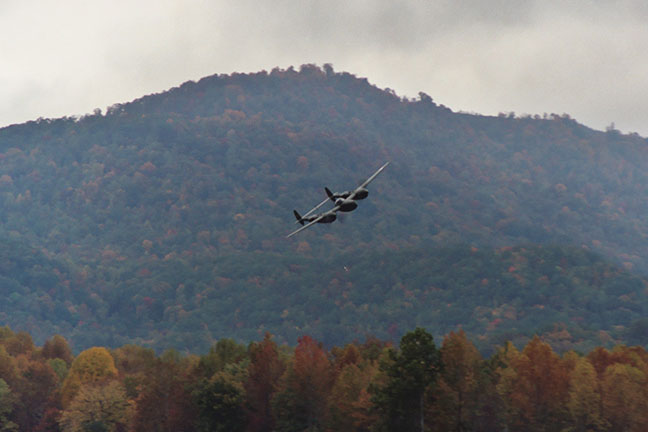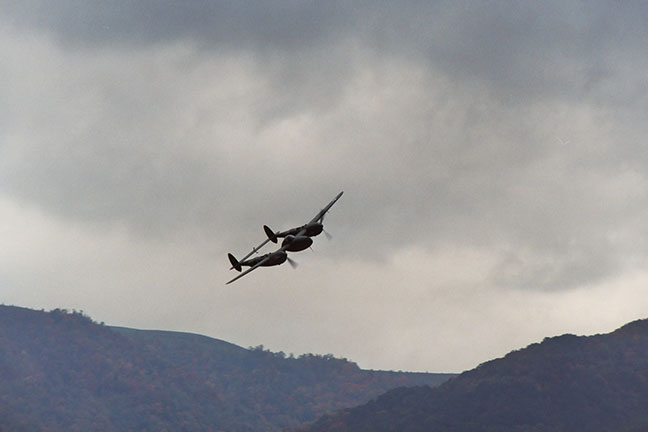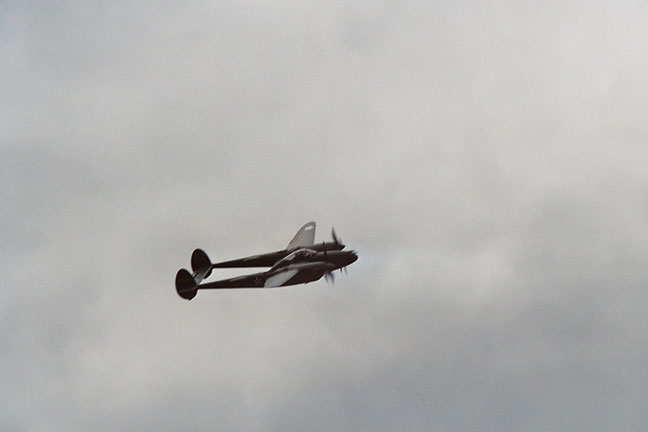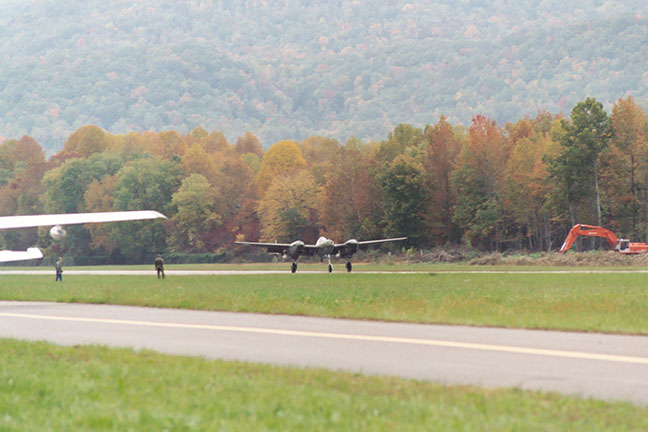 And then he landed after about 20 minutes in the air. The previous landing 41-7630 made was on July 15, 1942 on a glacier in Greenland.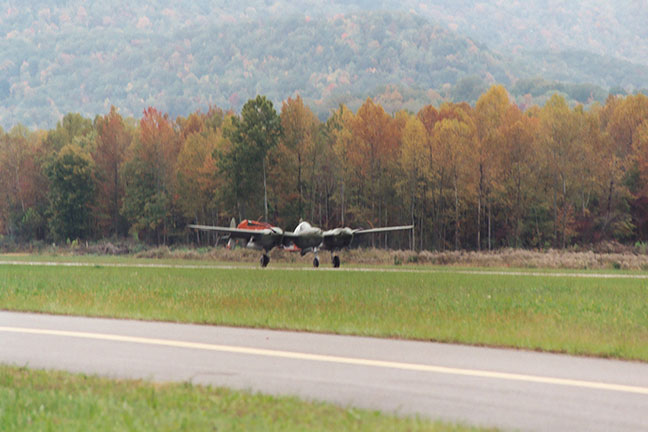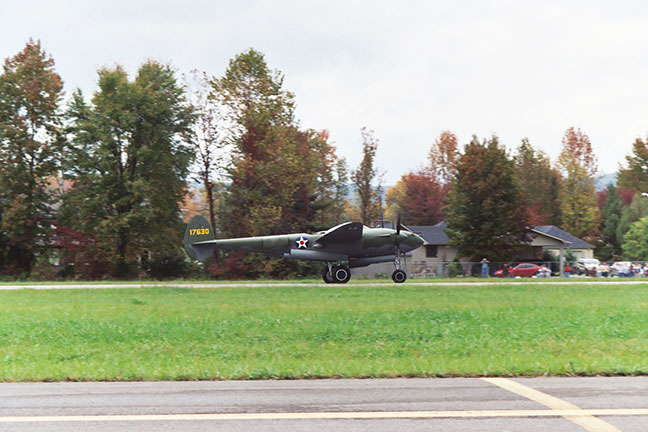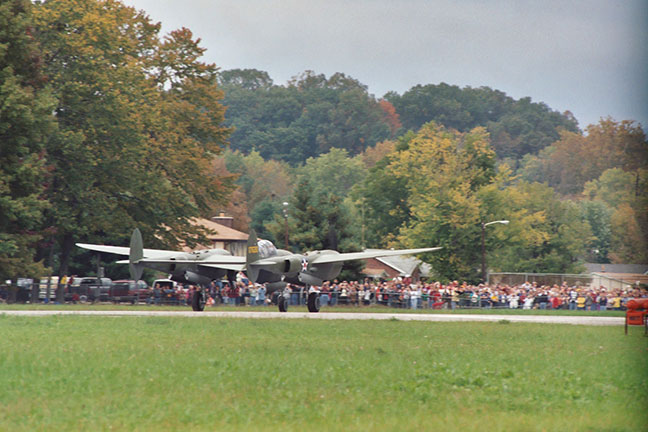 If I remember correctly this was a school ground on the other side of the airport where many watched from.
Once the flying was over I got back in the airshow truck and drove the 6.5 hours home. So for the day I spent 13 hours driving and 3.5 hours standing in wet grass in a light drizzle all to watch an old airplane fly for 20 minutes.
What is wrong with this? Nothing that I can figure out! DDJ 5-19-2013