Warbird Sightings Photo Gallery
Photos of various Warbirds that we find on our various journeys.
Douglas SBD-4, BuNo. 10575 at Midway Airport Concourse A, Chicago, IL June 3, 2012 - Over 17 million passengers pass through Midway on an annual basis. Probably only a couple of thousand (this is probably over optimistic) understand the significance of the SBD and Midway and their importance in US and world history. Great display and effort by the Midway Airport!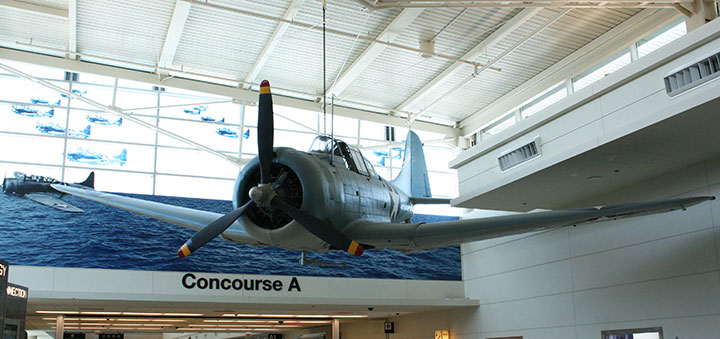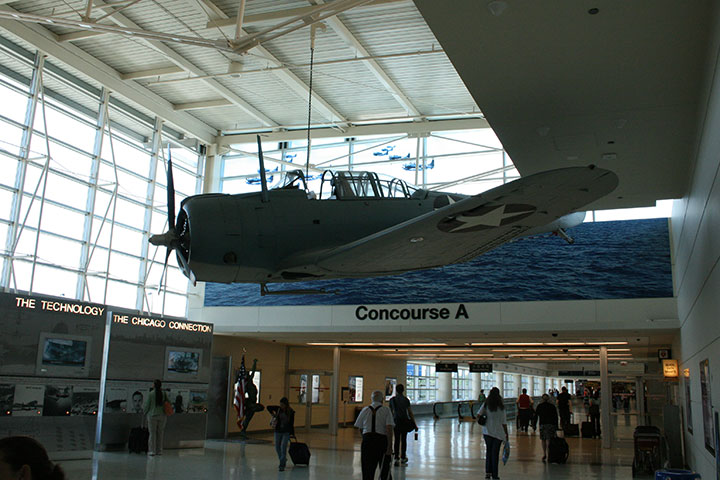 Note that there is only one young lady working on educating herself as the significance of the SBD.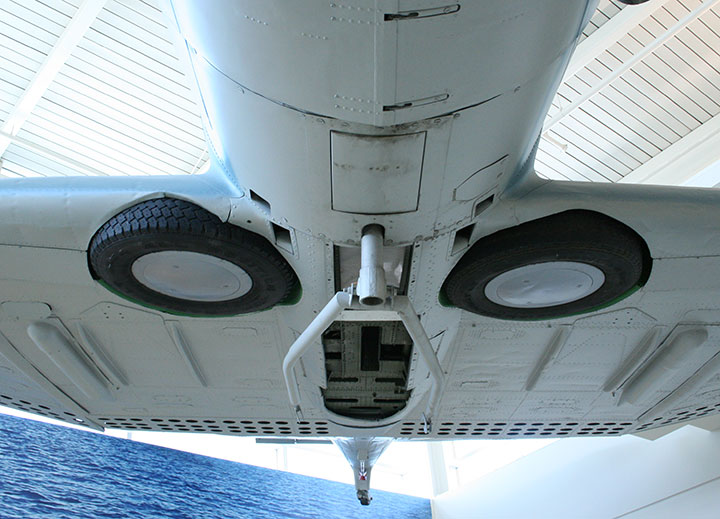 It is rare to see the bomb extender on a SBD from the underneath side. In looking at old photos and ones I have taken it appears that the bomb would be recessed back up into the aircraft so the removal of the outer panels looks to be correct. I had not realized this before.
---
Grumman Tracker S2F-1/US-2B 136427 "The Iron Lady" , Arlington, WA May 29, 2012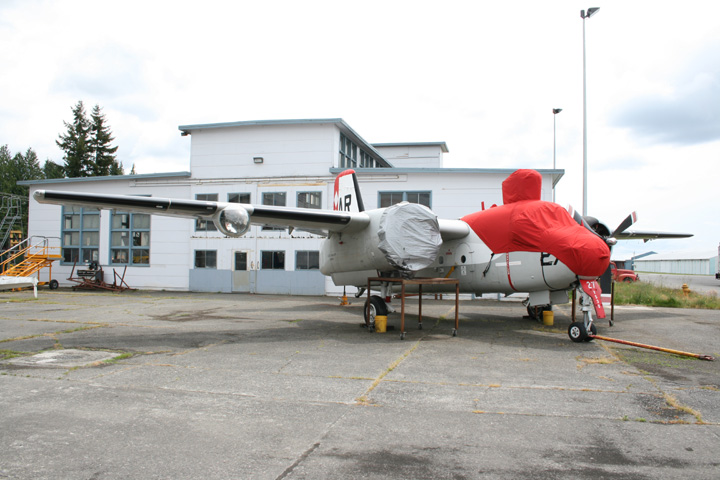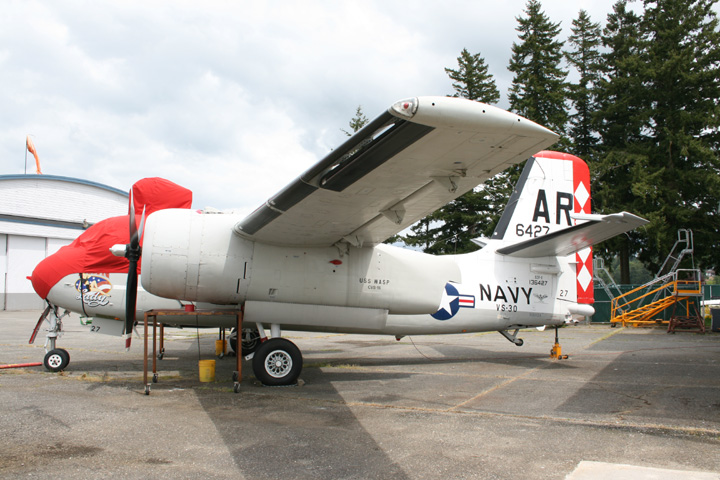 For more photos and information on 136427 please go to my Tracker Website: 136427 Iron Lady Information
---
(3) HA-220, L-29 Grissom Aeroplex, Peru, IN August 28, 2010 According to the pilots that were with the aircraft shown below Grissom may become a haven for jet warbirds. Note that all four aircraft photographed below are not from Indiana. Due to its remote location and the 12,000 foot runway I was told the warbird owners with jets would be using the facility as an operating base.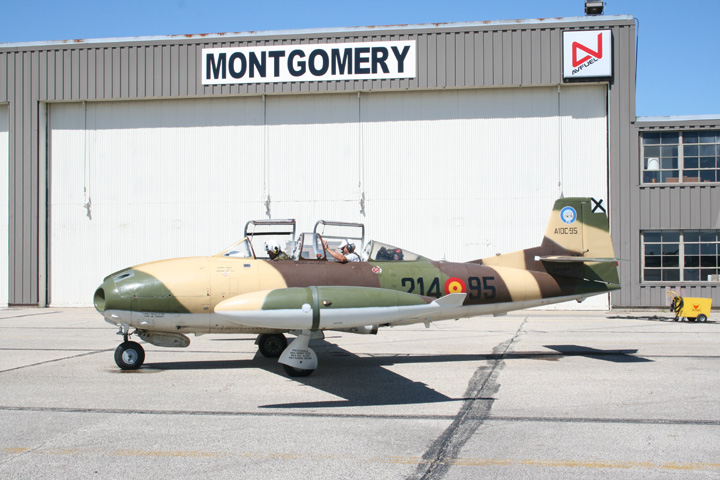 This Hispano HA-220 belonging to Arrow Jet of Ontario, OR taxies out for a flight.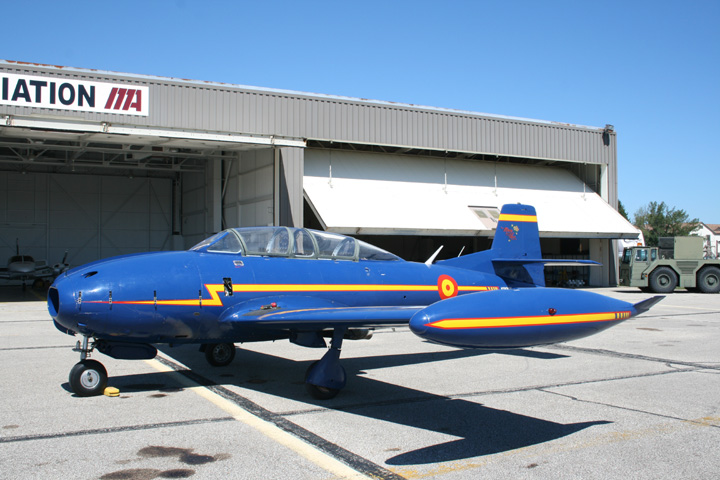 This HA-220 belongs to Leonard Ekman of Panama City, FL.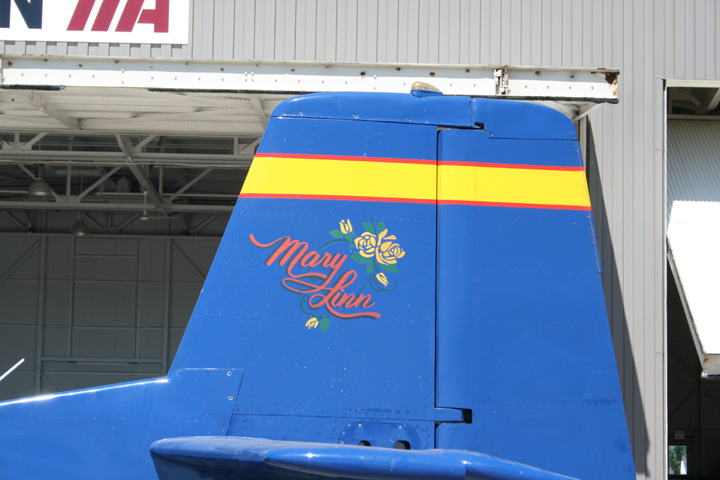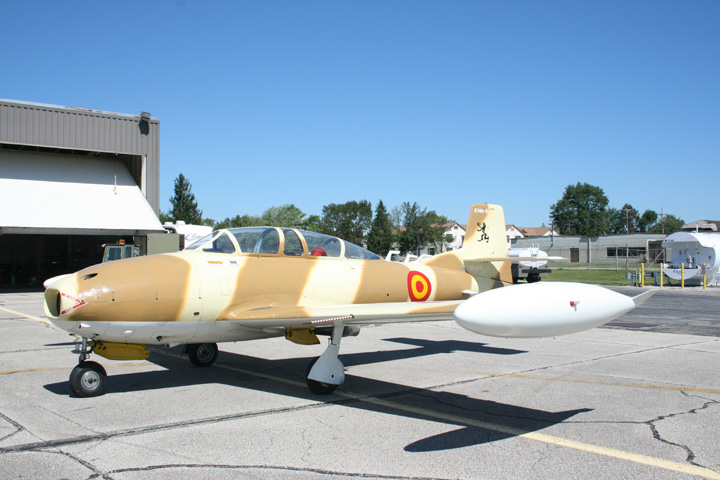 Mi Casa Es Su Casa of St. Clair Shores, MI is the owner of this Seata.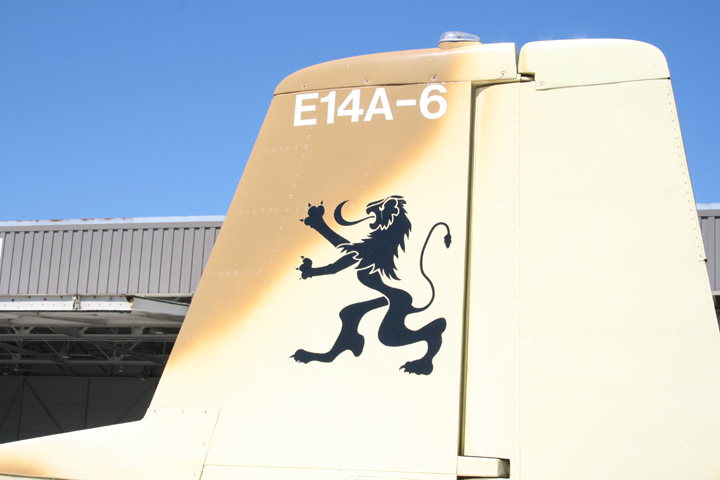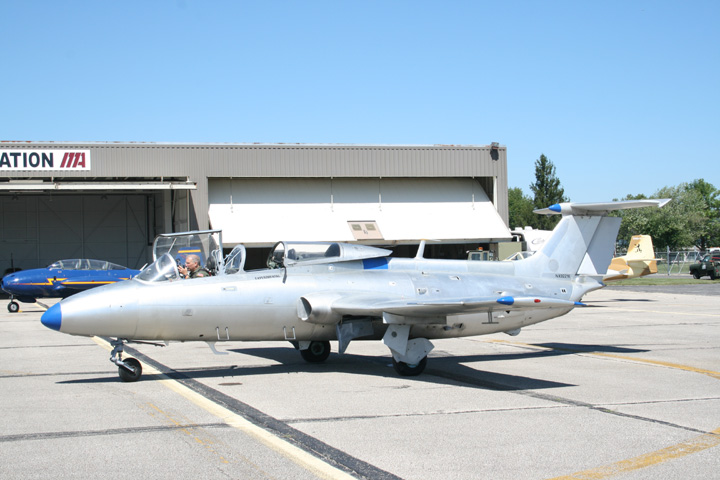 William Geipel of Elbert, CO prepares to start his L-29 for a flight with the Seata. Mr. Geipel is the Flight Surgeon at the attached US Air Force Reserve Tanker base that is located at the airport. This used to be Grissom AFB and the hangars in the background were used for A-10 maintenance when they were stationed here.
---
Grumman HU-16C, Charles Schultz Airport, Santa Rosa, CA May 13, 2010 - This nice looking Albatross is owned by Lynn Hunt of Santa Rosa.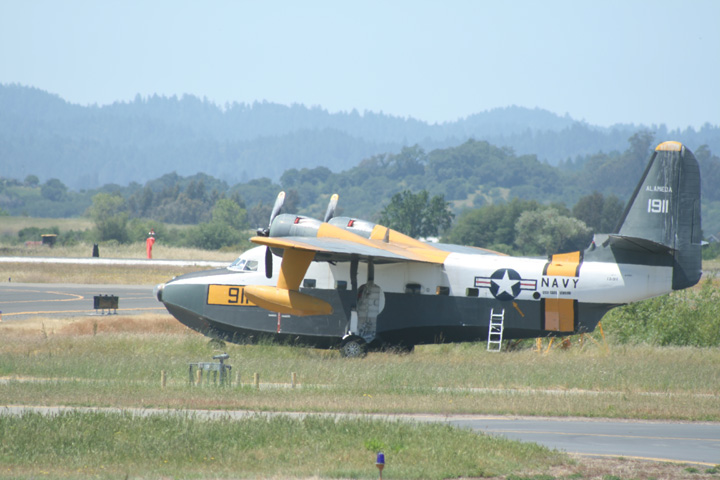 ---
Grumman HU-16 and North American B-25, Charles Schultz Airport, Santa Rosa, CA May 13, 2010 - Both of these aircraft were being worked on across the street from the Pacific Coast Air Museum. The B-25 is owned by Mitchell Mania of Windsor, CA. The HU-16 is US Air Force serial number 49-075 and N98HU.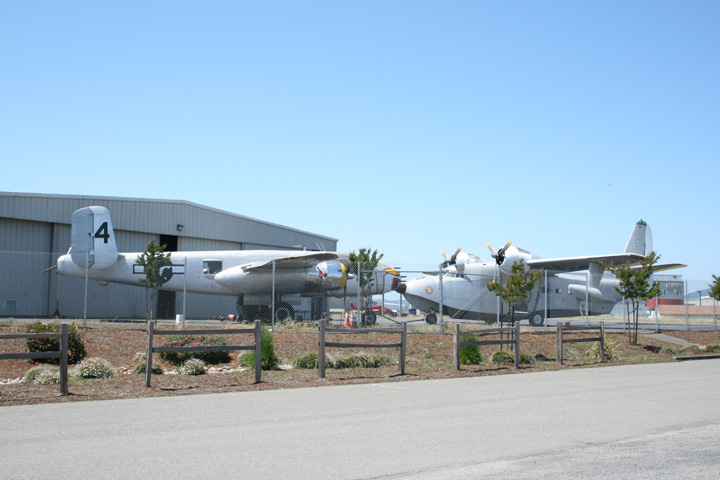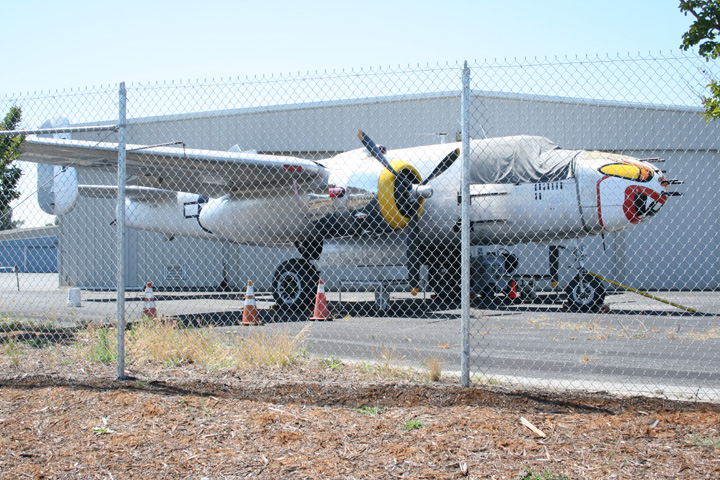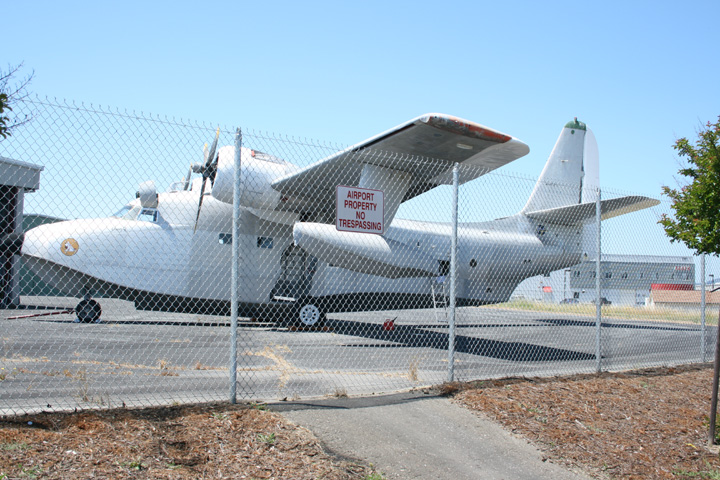 ---
Avro Canberra TT18, Deserted FBO Ramp, Melbourne International Airport, Melbourne, FL July 23, 2009 - This Canberra, N77844, is registered to The National Aviation Museum and Foundation of Oklahoma in Tulsa, OK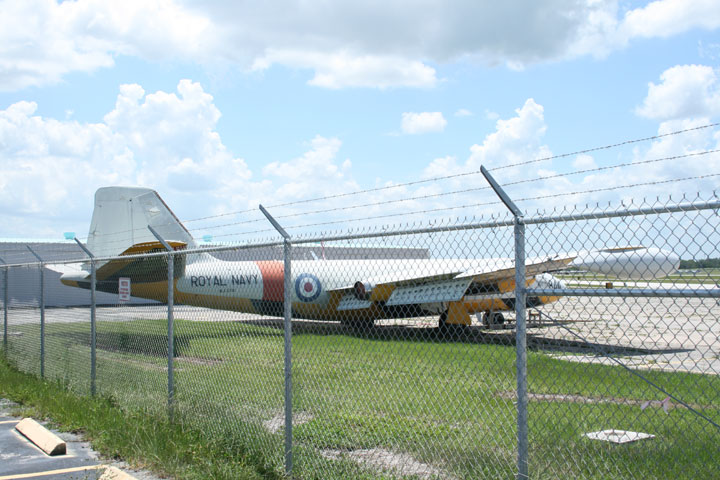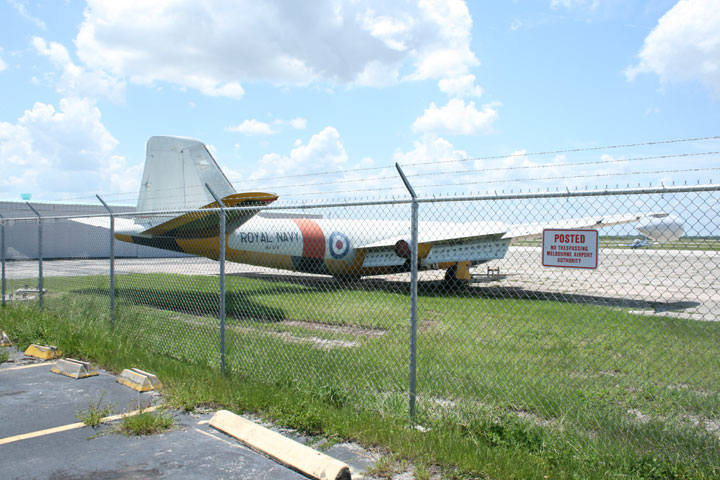 ---
Lockheed C-130, Visilia Municipal Airport, CA May 18, 2009 - There were two C-130s sitting at the northeast end of runway 30 and west of the Airport office. They can be seen from 99 northbound. Both are registered to TBM Corporation.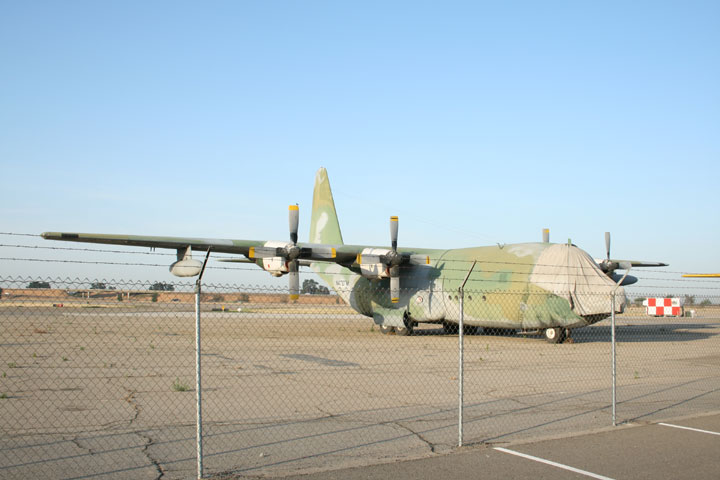 ---
Bell P-63, Palm Springs Air Museum, Palm Springs, CA May 14, 2009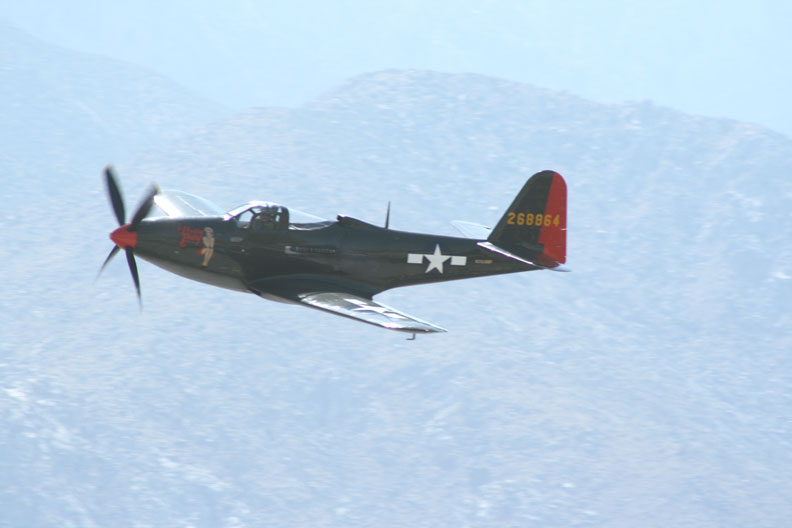 While I visited the Palm Springs Museum on May 14, 2009 the Bell P-63 King Cobra departed for the Chino Air Show that weekend.
---
(2) DC-3, F-5, HU-16, Mig-21, Twin Beech Hemet Ryan Airport, Hemet, CA May 14, 2009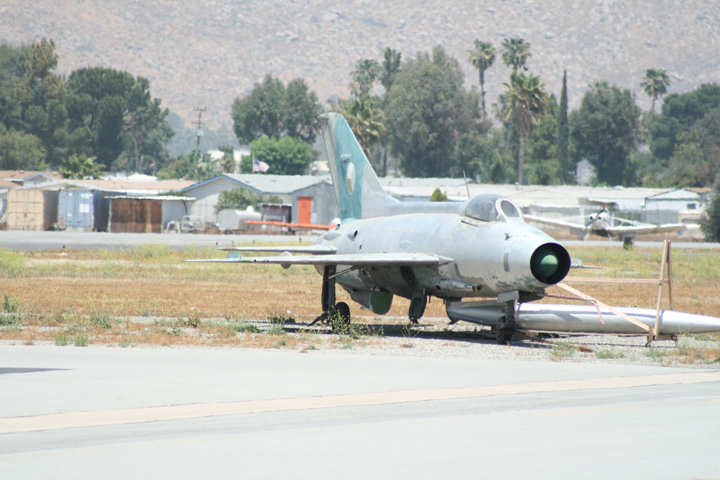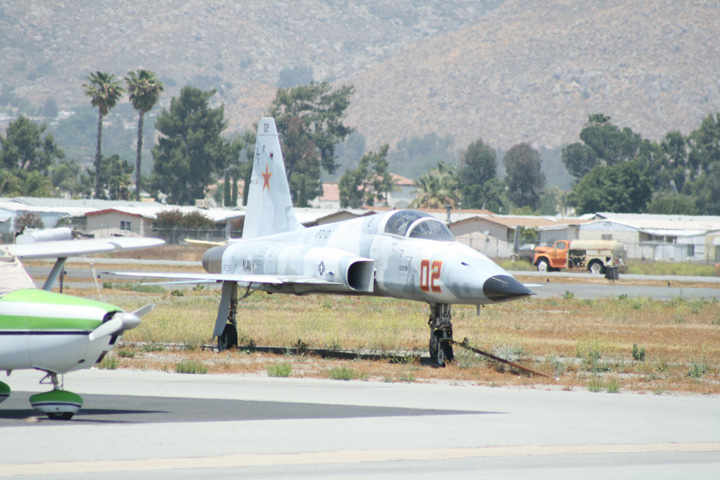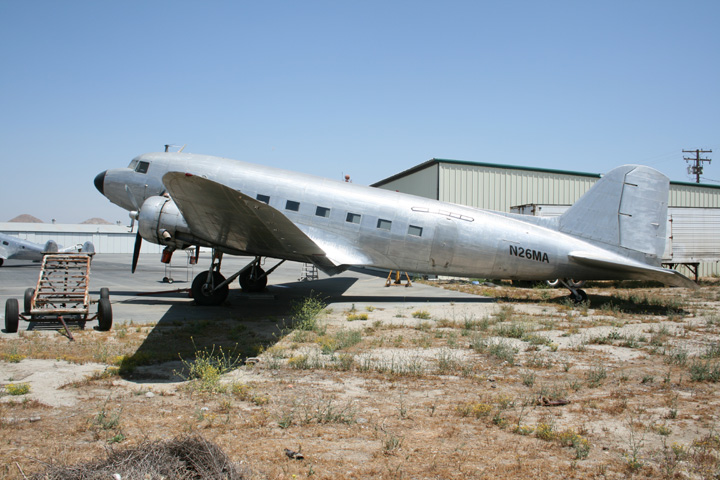 This DC-3, N26MA, is owned by Paralift. Paralift uses its aircraft for hauling skydivers and has also been involved in the film industry, including the movie "Conair".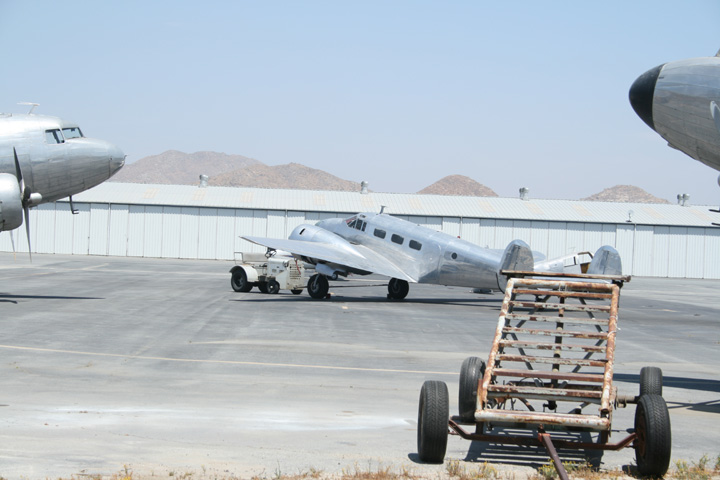 This Twin Beech, N476PA, is also a Paralift aircraft.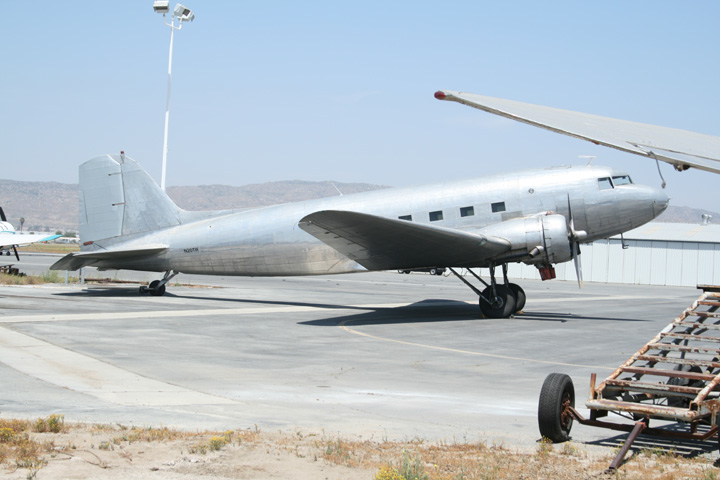 This the second DC-3, N20TW, owned by Paralift.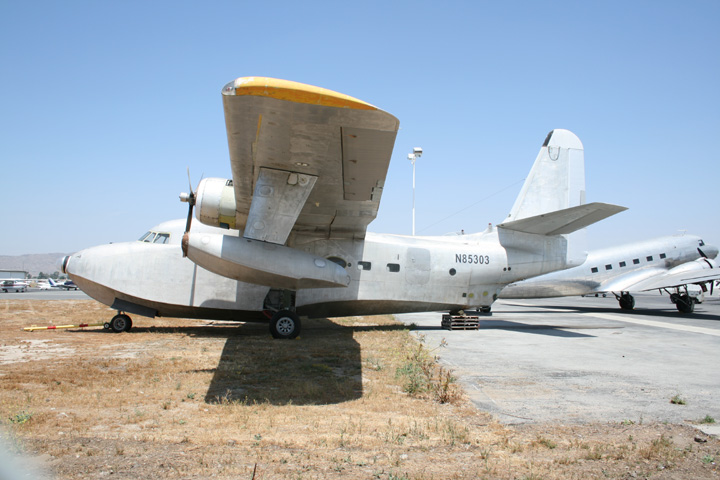 This Grumman HU-16, N85303, is owned by Surf Wing in Laguna Beach, CA.
---
A-26, B-25, C-1A DC-3, HU-16, Lauridsen Aviation Museum, Buckeye Airport, Buckeye, AZ May 13, 2009 - This Museum is consolidating at Buckeye and has a total of 15 aircraft that will be on display once they are all brought to this location. Lauridsen Aviation Museum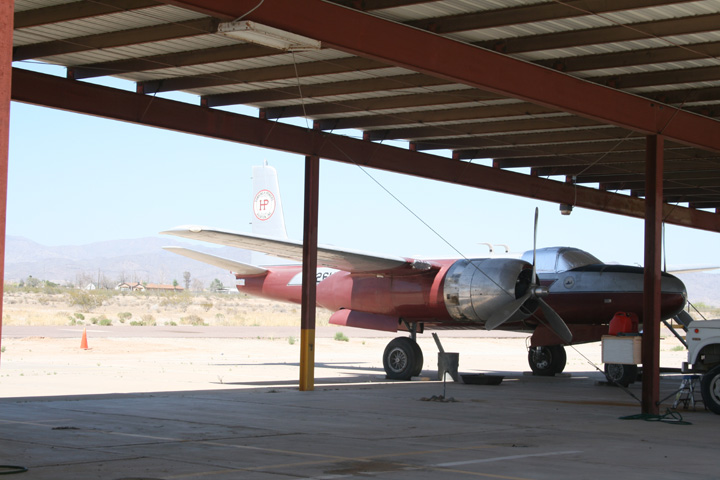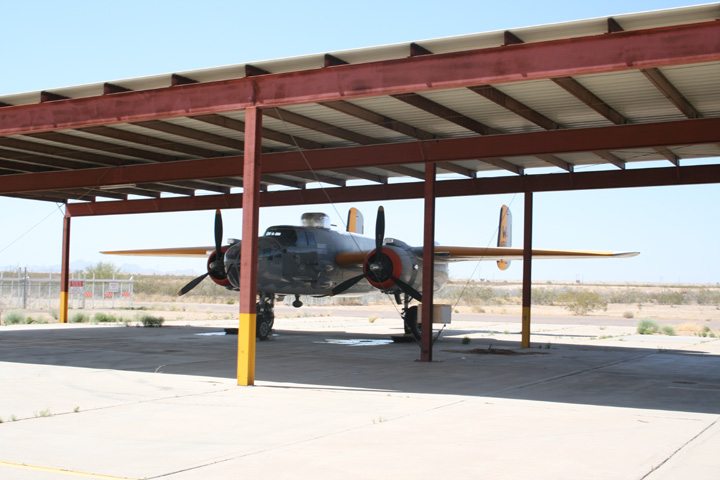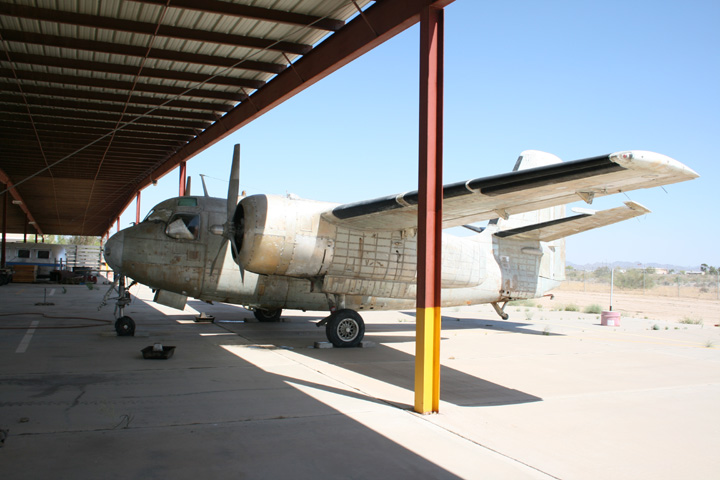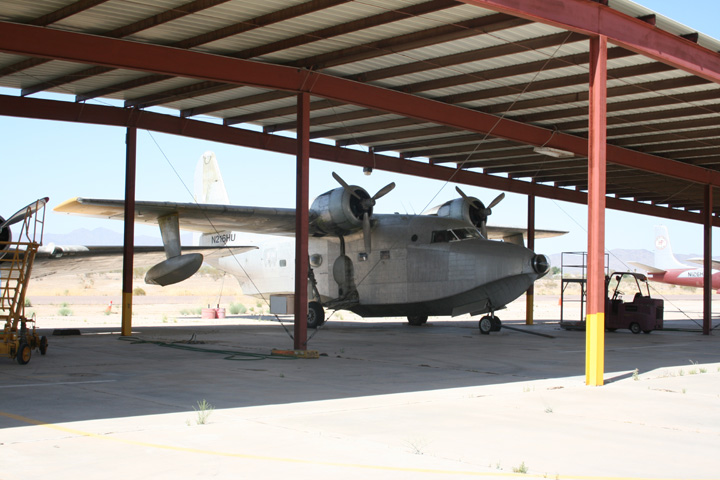 ---
Bell UH-1 Hueys, US Helicopter (Bell Textron), Ozark Airport, Ozark, Alabama, November 13, 2008 - US Helicopter is in the business of rebuilding Bell manufactured helicopters for not only the US military but other US agencies and countries that want cost effective machines. The operating cost of a Huey is 1/10 of a UH-60, not even considering the huge differential in purchase cost. The UH-1's pictured below at the Ozark facility will be built into the upgraded Huey II model. Also on the ramp awaiting delivery were four newly remanufactured aircraft, two of which are headed to the Columbian military.

W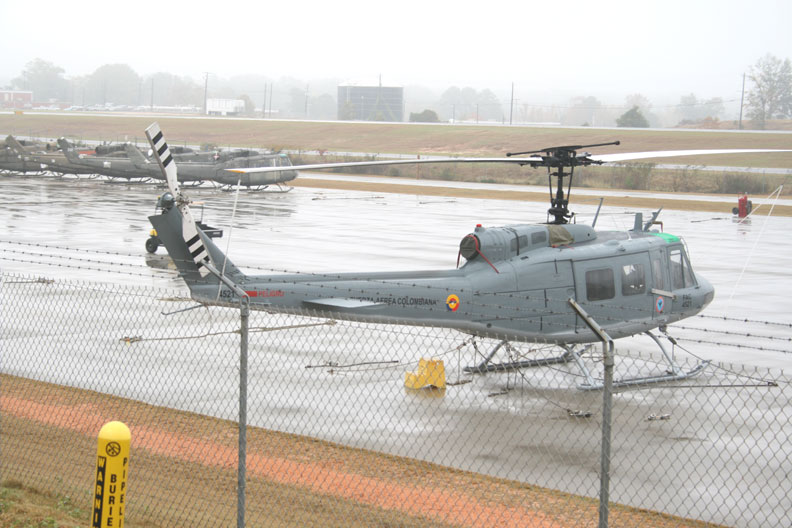 ---
Grumman HU-16 and Lockheed P2V, Alamogordo Airport, Alamogordo, New Mexico October 4, 2008 It looks as if there may be some work being done on the Albatross as there is a ladder stand on the port side of vertical stabilizer.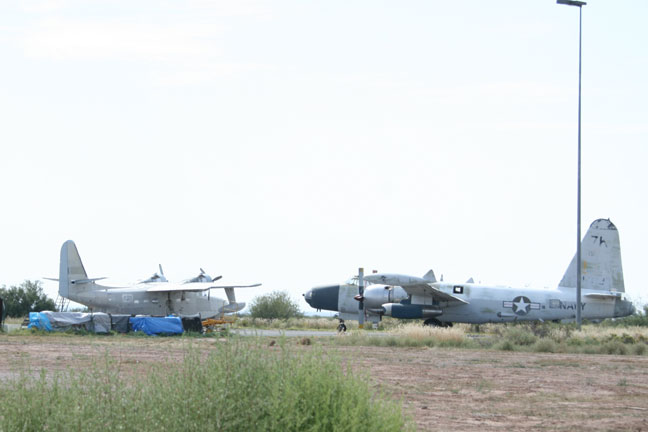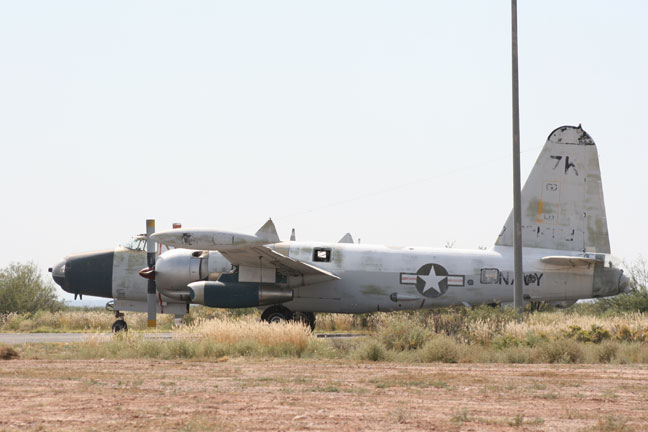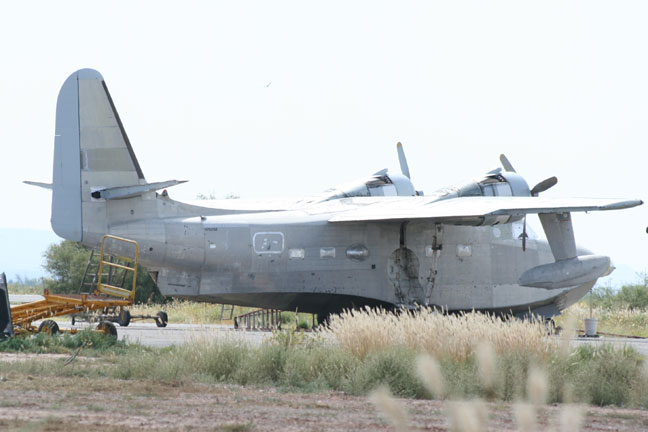 ---
Waco CG-15A, Waco Museum Aviation Learning Center, Troy, OH Airport September 6, 2008 This is the only complete CG-15A fuselage known to exist today. The CG-15A fuselage was 2 inches longer than the CG-4A fuselage but has the tow rope release centered on the nose of the glider, and has a shorter wing span of just over 62 feet vs. almost 84 feet on the CG-4A, allowing it a top speed of 180 mph vs.150 mph for the CG-4A. The fuselage is located outside of the museum hangar on the east side.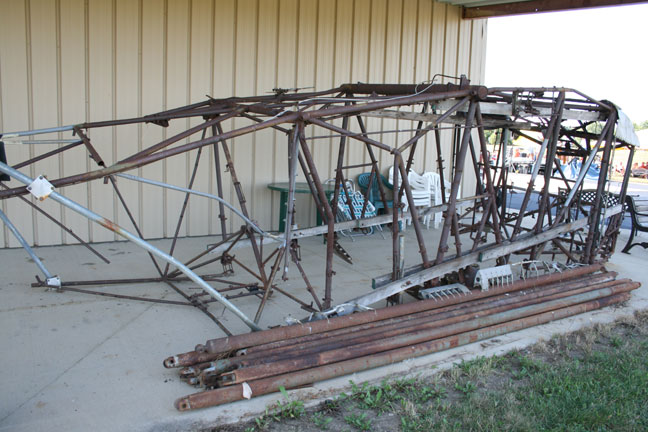 The wing struts are the long poles piled in front of the frame.
---
Dougla A-26, Grime Airport, Urbana, OH September 6, 2008 A-26 that has been flown into Urbana a part of the growing collection of the Champaign Air Museum at Urbana. Before this can fly it will need the crack in the rear spar repaired. Note that it des not have a registration number at this time.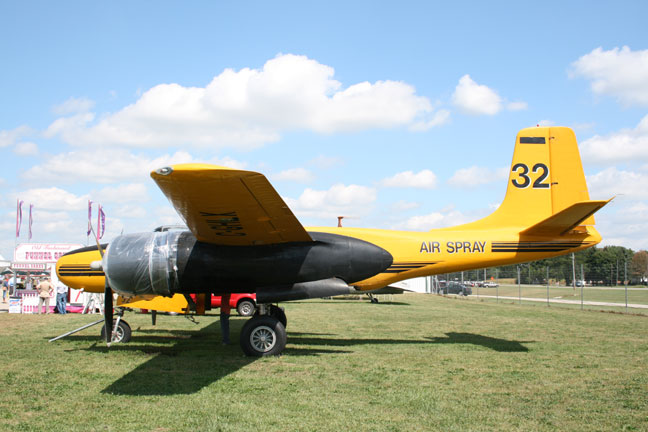 ---
Sikorsky S64E(CH-54), Anderson, IN Airport April 5, 2008 Erickson Air Crane from Central Point, Oregon took over the Standard Type certificate for the S64E in 1992 making it the current manufacturer of the Aircrane. In 1972 Erickson began Air Logging using the S64E and now operates internationally in the air logging business. While this is not a true warbird, tne S64E pictured here is a brother to the CH-54 and will be included here as these are rare in central Indiana. This is the first one I have ever seen fly. This aircraft, N189AC, shows a build date of 1997.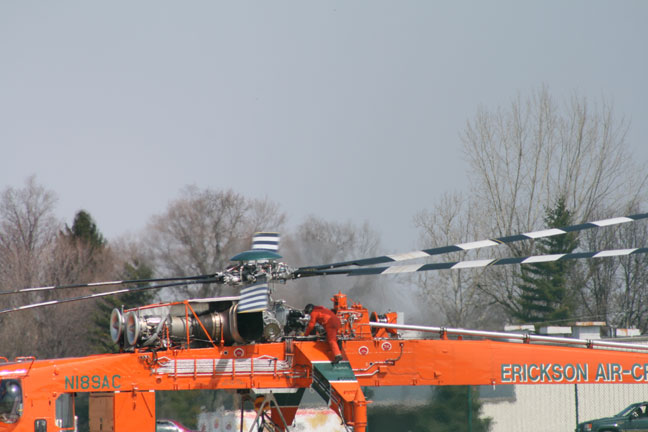 Note the crewman (he is in orange flight suit) on the aircraft while the engines are running and rotors turning.
---
Fairchild C-123K, N4254H at the Titusville Airport, FL, March 15, 2008 This C-123K has been sitting derelict at the Titusville Airport for many years and has just been recently been purchased by a new owner in Wasilla, Alaska and as can be seen is being prepared to fly again. The Provider, once made airworthy, will be used as a cargo hauler in the 49th state.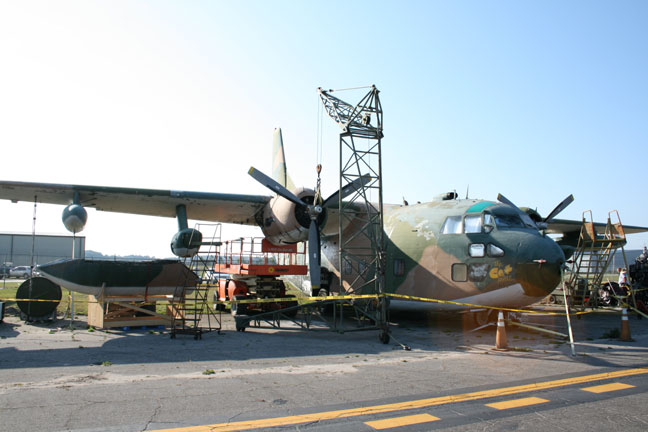 ---
Fairchild C-123K, S/N 54-674 and N674JK at the Titusville Airport, FL, March 15, 2008. This Provider is currently owned by Air America Foundation in West Melbourne, FL, is undergoing restoration at the Valiant Air Command Facilities and was on display for the March Air Show. When the restoration is complete, the C-123K will become a flying museum on the history of Air America and will be painted the same color gray as the rudder is now. The aircraft still carries a registration number from Honduras where it was purchased from. There is no name assigned to the US registration N674JK.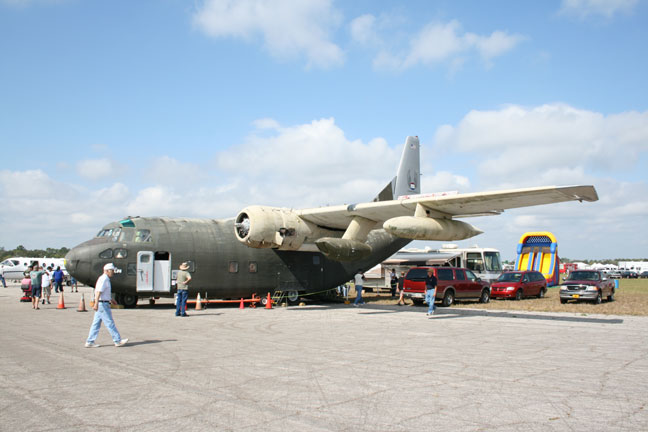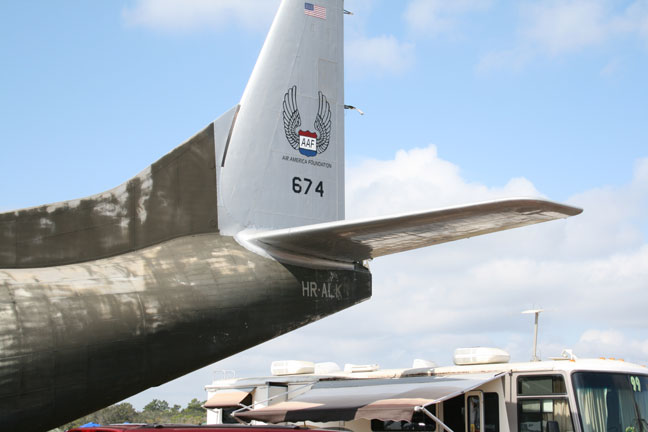 ---
Tupolev Tu-2 at the War Eagles Museum, Santa Teresa, NM January 25, 2008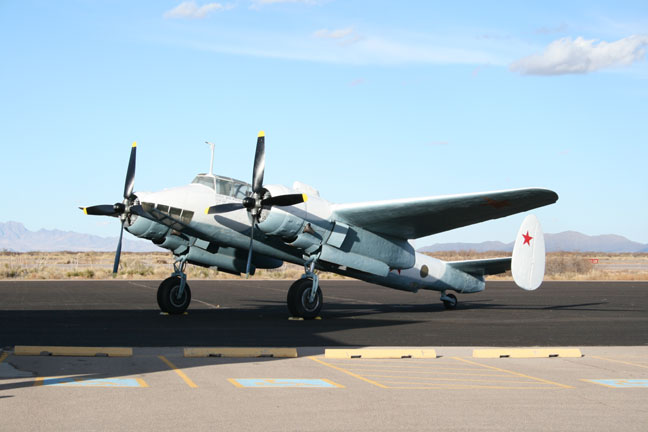 ---
Lockheed PV-2 Harpoon N2PV at the Las Cruces International Airport, January 26, 2008. This aircraft is registered to Southwest Aviation located at the Las Cruces Airport.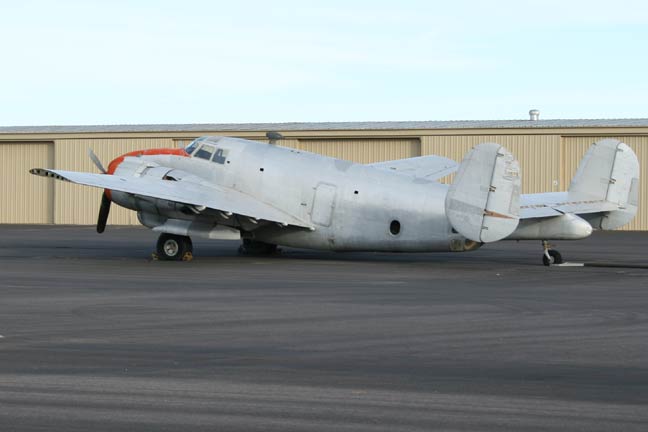 ---
Douglas A-26B N26WB, serial number 27992, at the Las Cruces International Airport, January 26, 2008. N26WB is a previous registration number along with N26MR when the Invader was owned by previous persons. The correct and current registration is N706ME, which belongs to the current owner, Nostalgia of Denton, TX. The new owner has not yet changed the N-number on the A-26 to N706ME.
A-26B, N26HK, serial number 27834, registered to Southwest Aviation is the last photo in the series and is the A-26 fuselage on the flatbed trailer, which was previously registered N550 at Opa Locka, FL.
Thanks to T J Johansen for providing information on these two A-26s on November 16, 2008.